Call for Papers for Genetic Resources Special Issue: International Sheep and Goats Conference - Farmers and Scientists create Future
Posted on 2020-04-02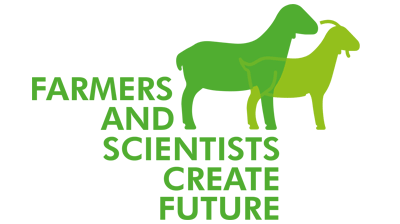 International Sheep and Goats Conference
Agriculture and Science are Shaping the Future
Sheep and Goat Breeding and Husbandry:
Potentials under Socio-Economic Conditions
15 to 16 October 2020 in Bonn, Germany
The Federal Ministry of Food and Agriculture (BMEL) will host the "International Sheep and Goats Conference – Agriculture and Science are Shaping the Future" from 15 to 16 October 2020 in Bonn. The aim of this conference is to deepen cooperation between sheep and goat keepers worldwide and to discuss the most recent scientific findings and insights in this area with scientists and practitioners. We are looking forward to an interesting conference covering a wide array of livestock science topics:
Animal breeding and genetics: what will sheep and goat breeding look like in the future?
Animal genetic resources, biodiversity, robust breeds and gene banks
Animal husbandry: what do sheep and goats need?
Management and animal welfare
Structures of and prospects for sheep and goat farming, sustainability
Economy: how can the profitability of sheep and goat farming be improved?
Environmental performance and climate change: what do sheep and goats contribute to climate change mitigation?
Animal health: what are the opportunities of breeding for resistance?
Other topics
We can also learn lessons from the Corona pandemic for animal husbandry. We therefore expressly encourage the submission of contributions related to experiences from the situation.
We would like to ask all those interested in giving a lecture or displaying a poster at the International Sheep and Goats Conference to submit a summary of their contributions (abstract) here.
The deadline for entries has been extended to 31 May 2020. Applicants will be informed by mid-June 2020 at the latest whether their contribution has been accepted as a presentation or poster for the conference.
The summary must be submitted in English and should not exceed 250 words. The contribution should cover the issue under discussion, the applied method and statistics, a summary of the findings and conclusions, and should state the objective and significance for sheep and goat farming. The lectures and posters must be presented in English. The BMEL will arrange for the translation/interpretation of the presentations.
The abstracts of the presentations and posters selected for the conference will be published in a special issue of the journal Genetic Resources http://www.genresj.org/.
The travel expenses of the speakers and presenters (in particular from developing and emerging countries) may be reimbursed by the BMEL in accordance with the Federal Act on Travel Expenses (Bundesreisekostengesetz).
Please do not hesitate to contact SheepAndGoats2020@pool.de should you have any questions.
We look forward to seeing you in Bonn.